"Kash is the man with the inside scoop on budget travel. A top travel influencer. No airs, just good practical tips."
Charles Yap Director, Global Brand Communications Social Media & Public Relations IHG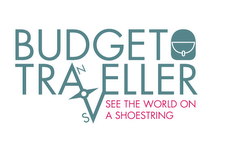 My name is Kash Bhattacharya and I've been travelling on a budget for the last 4 years, blogging about my adventures here at the BudgetTraveller
I've been featured in the New York Times Guardian , Cosmopolitan , Vanity Fair  TNT Magazine
In July 2013, I am launching a guide to Luxury Hostels in Europe.
I've also helped develop award-winning campaigns like #BlogVille for the Emilia Romagna Tourism Board, #Blogmanay for Unique Events and Event Scotland and FilmTraveller CoteDAzur -a blog about film tourism in Cote D'Azur for the Cote D'Azur tourism board.
Please email me europebudgetguide AT gmail.com if you are interested in partnership or advertising opportunities with the blog.
Plus follow me on
Twitter http//twitter.com/BudgetTraveller Facebook http://facebook.com/BudgetTraveller and you can connect with me on Google+
Thank you!