"Kash is the man with the inside scoop on budget travel. A top travel influencer. No airs, just good practical tips."
Charles Yap Director, Global Brand Communications Social Media & Public Relations IHG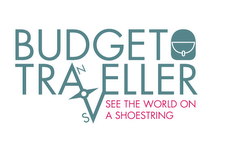 My name is Kash Bhattacharya and I've been travelling on a budget for the last 4 years, blogging about my adventures here at the BudgetTraveller
BudgetTraveller is a blog about how to travel in style on a budget. He has been featured in the NY Times, Lonely Planet, Guardian & CNN to name a few publications. Kash is the author and creator of the Luxury Hostels in Europe , winner of the most innovative travel blogging project at World Travel Market 2012. Currently, Kash has just launched Must Love Festivals , a collaborative blogging project with 15 other international bloggers , developed in partnership with Expedia and 11 tourism boards and brands. The aim of the project is to raise the profile of lesser known but interesting festivals across Europe. Altogether, the team are visiting over 40 festivals this summer across 16 different countries. The project will go global this year.
Kash has also helped develop award-winning campaigns like #BlogVille for the Emilia Romagna Tourism Board, #Blogmanay for Unique Events and Event Scotland and FilmTraveller CoteDAzur -a blog about film tourism in Cote D'Azur for the Cote D'Azur tourism board.
Please email me europebudgetguide AT gmail.com if you are interested in partnership or advertising opportunities with the blog. I am in the process of updating my media pack ( my key stats are below ) but you can download the media pack for my latest blogging project: a guide to Cool Budget Hotels of the World.
Interests: Budget Travel, Family Travel, Culture, Food and Nightlife.
BudgetTraveller.org ( February 2015. Stats are taken from Google Analytics )
Unique Visitors: 39000
Monthly visits:  64000
Social statistics
Twitter:     17,400
Facebook: 6480
Instagram: 6420
Google+–   2350