[tweetmeme]
[fbshare type="button" float="left"]
[fblike style="standard" float="left" showfaces="false" width="150″ verb="like" font="arial"]
[google_plusone size="standard" float="left"]
In the latest in our series of interviews with the leading budget travel experts across the world, we interview Jeremy Branham. If you love budget travel and seeking inspiration it is very worthwhile checking out the earlier interview from our Q&A series with Sean O'Neil  from Budget Travel magazine and Alexander Robertson Textor from Gadling. Enjoy!
Jeremy Branham is a budget traveler, father, husband, and writer who enjoys traveling and wants to make a difference in the world through travel.

He wants to share his adventures, lessons learned, the good and the bad, and tips on traveling. Being a bit frugal, he loves to save money and believes that spending less allows you to really connect with the places, people, and culture in your travels.
You can follow him on his blog Budget Travel Adventures
So JB…how would you define Budget Travel?
It's interesting that you ask this question.  Currently, I am in the process of writing an ebook about why budget travel is for everyone – regardless of your destination or income level.  For me, budget travel is not about spending as little money as possible but about getting the most experience out of the money you have to spend.
What is your favourite destination in Europe and why?
Europe is my favorite place in the world to travel.
I love the history and culture there so many places would qualify.  Honestly, this is a tough one for me because my experiences have been spread out over so many places at different times in my life.  It's so hard to separate the destinations from life itself because so many places have taught me a lot about who I am as a person.
Many people know that I have written a lot about Slovenia (and have more coming up).
Estonia will always hold a special place in my heart because it was the first country I ever visited (will be writing more about my experiences there later).
However, I have to go with Lisbon.  I loved the city for its culture and people.  The city is so unique in its layout with the Baixa, Bairro Alto, and Alfama areas.  To me, it was such a livable city and loved the mix of people from cultures all over the world.  I know people have mixed feelings about it but it made a fantastic first impression on me.
What's the hottest Budget Travel tip that you've recently discovered and dying to share with our readers?
Wow, I can be a bit of a geek when it comes to researching stuff on how to save money when traveling.  I've done tips on cheap flights, airport guides, easy meals, traveling with kids, and more (check out more of my budget travel tips ).
However, I am going to go with a simple tip:
Ask.
I have to say I have learned this from my own recent experiences.  I am amazed at how much you can get and how often people are willing to help if you just ask!  If there is something you want or need when traveling, ask if it can be included.  Asking includes bargaining as well so you don't have to accept the first offer.  You can always ask for more.  The worst someone can say is 'No' but you may get something free, extra, or cheaper if you ask or bargain.
When and where can you get the best value in Europe this year? Your top three countries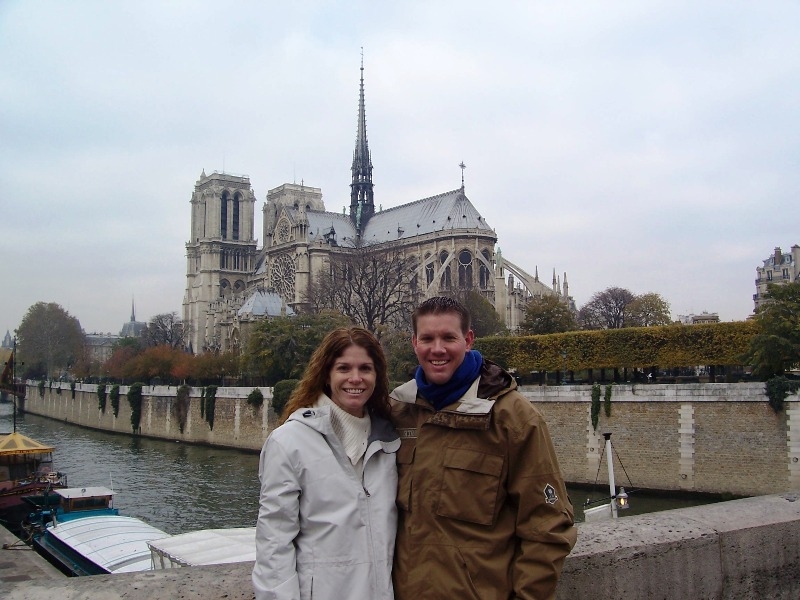 I have traveled to Europe in the Fall more than any other time of year.
I've done Paris at Thanksgiving as well as trips to Eastern Europe, Spain and Portugal in the Fall.  So while it isn't summer, this time of year is perfect for me!
As for the best value, I would go with Portugal,  Slovenia and Hungary.
Yeah – quite a varied list and not one of your popular European destinations. However, Portugal allows you to see a side of  Europe and culture you can't experience anywhere else in Europe.  And with recent economic struggles there,  you can find some bargains.
As for Slovenia, it's a small country but is in between Venice and Croatia and has an incredible geography for every type of traveler – lakes, beaches (though small but close to great ones in Croatia), mountains, caves, and the outdoors.  Located at the base of the Alps, it has some great skiing (if you are interested in visiting during winter) without the expense of  Switzerland.
As for Hungary, I loved Budapest!  Along with Portugal, it has the most unique culture and history of any in Europe.  Also, get away from the big city and explore the Hungarian countryside with their wine region and interesting places like Eger and Recsk.
What is worst piece of advice you've been given on your travels?
Anyone who has questioned  "Why would you want to visit there?"
Most people who ask this question then tell me about the things they didn't like about a place.  I can also raise my hand and say I am guilty of this as well.  However,  every place and every trip you take can teach you something about yourself or a destination – even if it is a place you didn't like.
Traveling isn't just about the places you see but the journey of life and what you discover about yourself along the way.  If you check out my travel confessions, the things we learn aren't always pretty and reveal that we can be complicated and contradictory beings.
What's the next stop on your travels?
Currently, I am traveling in southern California exploring some festivals and interesting places down here.
Recently, I was convicted about thinking about the next far away trip and realized that I never stopped to look at what is right outside my door.
So I just started a series called Explore Sacramento! where I will be exploring more of my own backyard.  In November, I will take a trip to South Carolina.  After that, I don't have any set plans but excited to see what is behind doors that I have yet to open!
Thanks JB for a cracking interview!
If you want to connect with Jeremy you can say hello, ask him a question via Facebook, Twitter, and Google+