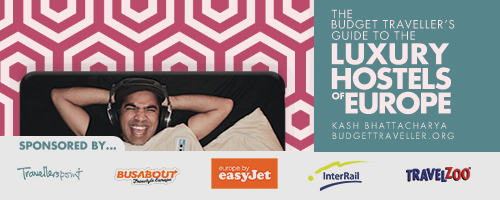 I have three luxury hostels that need to be reviewed for the Luxury Hostels in Europe guidebook.
The review will be published on the BudgetTraveller blog and also appear in the Luxury Hostels of Europe e-book that will be coming out in April 2013.I can offer reviewers the following
1) 2 nights complementary stay at the hostel
2) I will also credit your contribution within the blog post with a link to your site and also within the e-book.
If you plan to visit these hostels between now and the 15th March 2013, please drop me a line at europebudgetguide AT gmail.com with the subject header 'Luxury Hostel Review' 
The Fort York Boutique Hostel , York
Wombats Hostel, Budapest
Vertigo-Vieux Port, Marseille
Superbude, Hamburg
Thanks in advance!