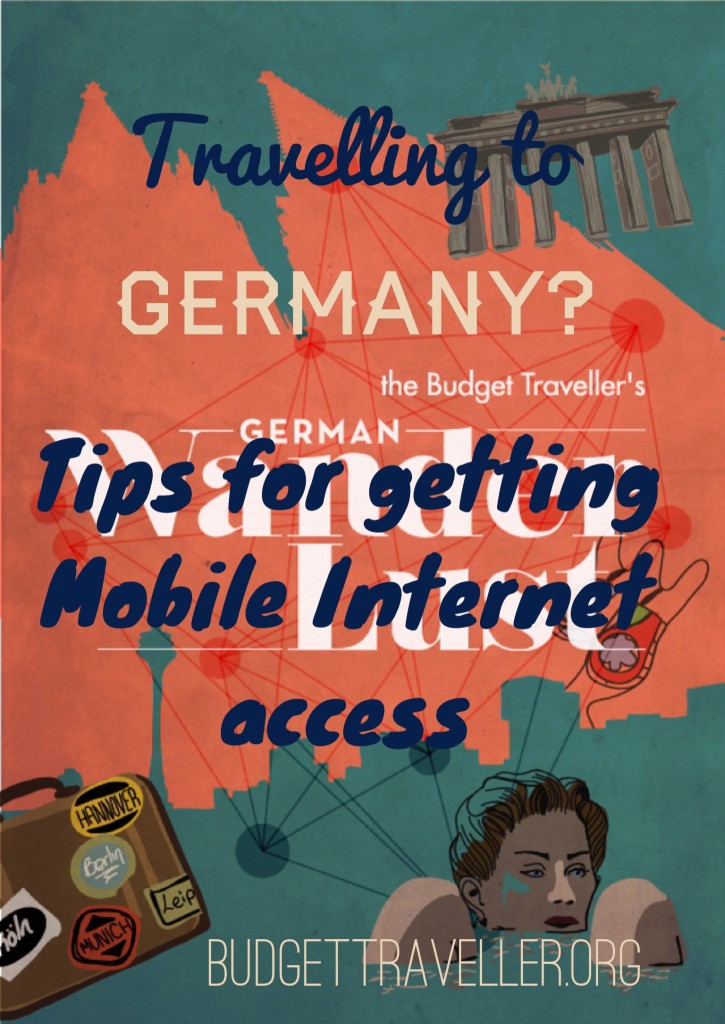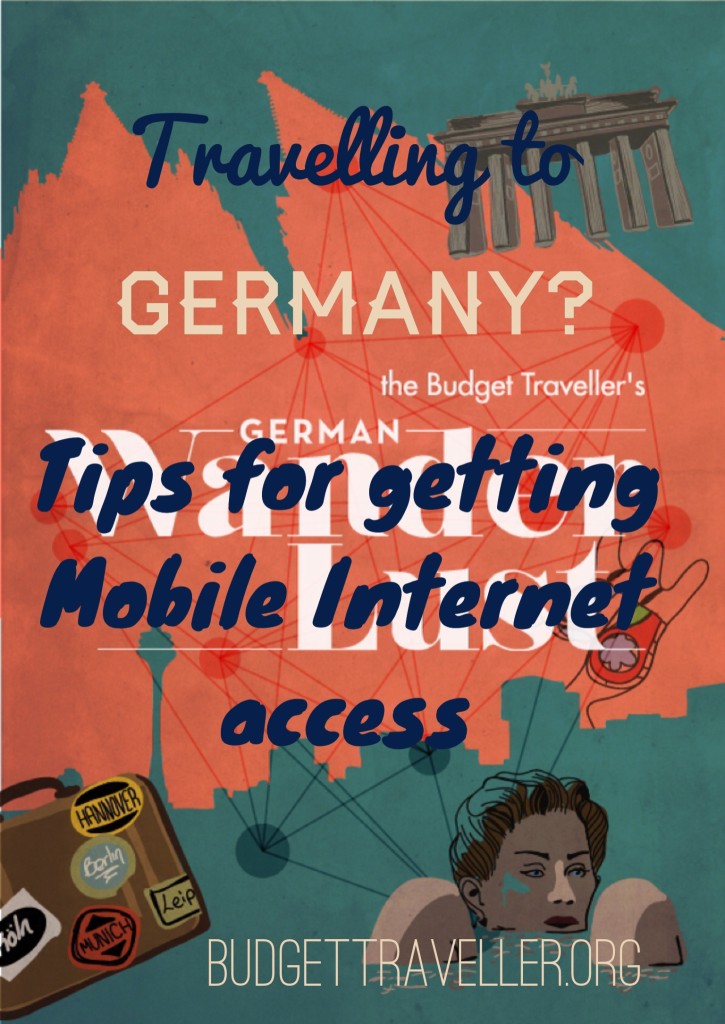 I visited Germany for 50 days, blogging and using social media to share with my readers some of the coolest youth hotspots across the country.
Key part of my trip was gaining access to mobile internet so that I could share the trip real-time.
I've given below the lowdown of mobile internet options I discovered in the course of my research which I hope will me of help to you when planning your trip to Germany in the future. ( PS Here is the link to my resource page on how to enjoy Germany on a budget )
1. Based in UK? Choose Three Mobile's £20 12 GB data simcard or £25 'All-you-can-eat' data simcard
With roaming charges scrapped from June 2017, you can use Three Mobile's £20 12 GB simcard in Germany and the rest of Europe for upto 30 days. With this simcard you also get 3000 texts and 300 minutes.
Or if you want unlimited data, 500 minutes and 3000 texts, for £25 you can opt for their all you can eat data simcard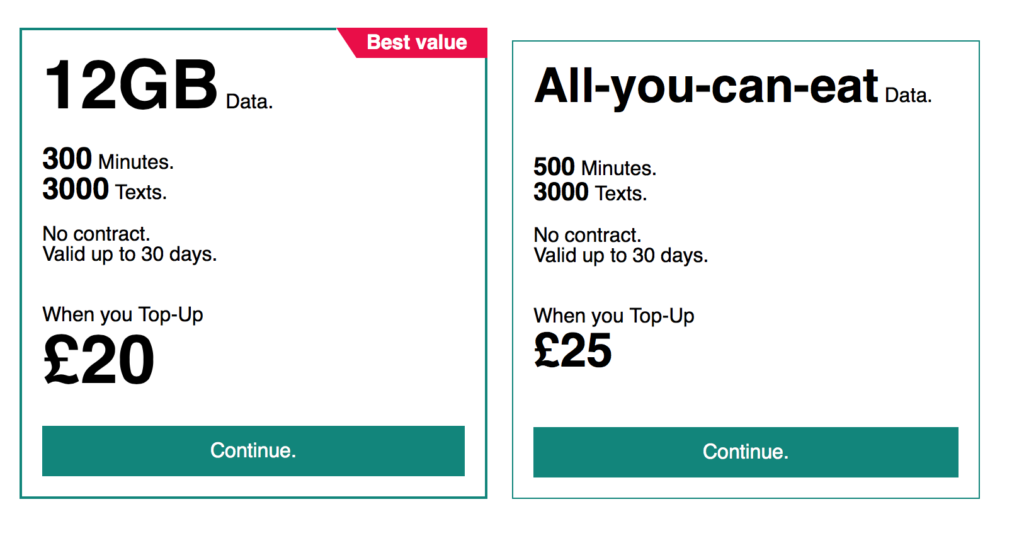 2. If your phone is unlocked- Buy a Prepaid German simcard with flat internet data plans
To buy a simcard from a German mobile operator requires you to have an address.
My tip: I would give the name of a "german friend" and their birth date plus address.
Or give the address of your hostel and carry your passport with you-this worked for me at O2.
Options for prepaid sim cards with flat internet data plans
There are a ton of great value prepaid sim packages out there, even Aldi sell these simcards so feel free to shop around. Blau.de comes recommended from fellow travellers so I've outlined their packages below.
Blau.de offer the following flat internet data packages
Internet-Flat 1.25 GB   €9,99
Internet-Flat 2GB   €19.99
Internet-Flat data packages lasts 30 days, UMTS/HSDPA will be used up to a specified data-limit, after reaching that limit you are downgraded to GPRS/EDGE
You can order your simcard in advance and get it sent to the place you are staying in Germany. Blau.de only deliver to German addresses
Micro-sims cost an extra 13 euros.
Starter packs containing a normal sized SIM card can be purchased from large high street retailers in Germany, e.g. the Kaufland super market chain or from Blau.de /E Plus stores.
If your phone is locked- Buy a mobile internet 'mifi' device
If like me, your phone is locked, the other solution you have is to buy a mobile internet 'mifi' device.
These devices last for 6 hours and can connect upto 10 internet devices, download speeds of up to 150 Mbps and upload speed up to 50 Mbps ( if you get a 4G simcard)
You can buy them on Ebay for very little but I would suggest going for a decent quality option.
It's an initial steep investment but pays off on subsequent trips abroad when you can just plug in a local internet data sim and off you go…..
I recommend this Huawei mifi device which has been great for me, compatible with 4G simcards and currently costs £69.99 at the Amazon UK store and $99 via the Amazon US store. It lasts upto 6 hours on full charge and you can connect 3 devices to the device.
Once you've got the internet device, all you have to do is find a prepaid simcard with a flat internet data plan, and pop into the device as show in the picture above.
You can choose Blau.de or go for O2 like I did which till date has been pretty reliable.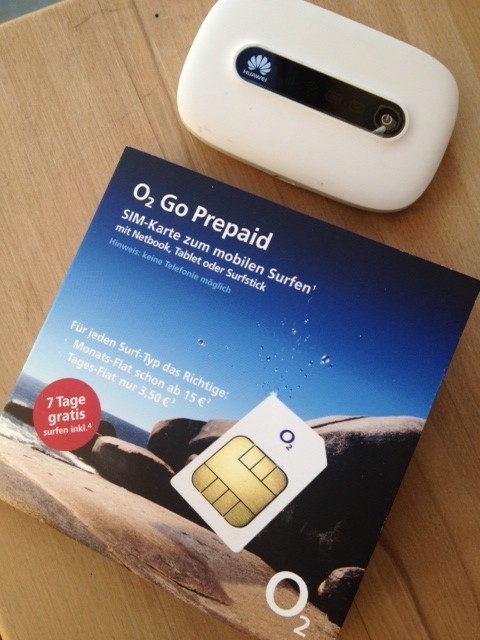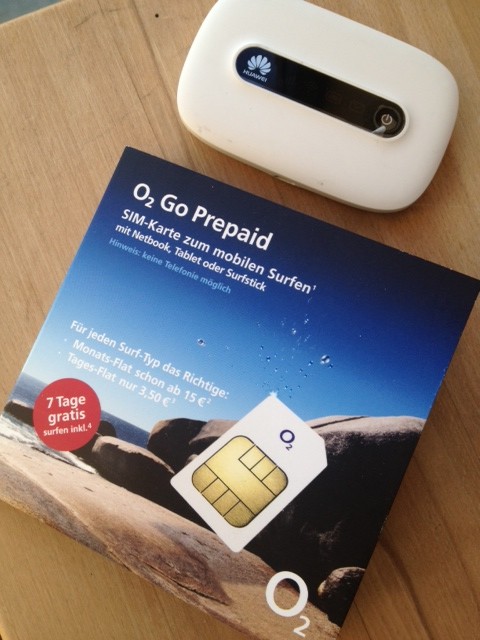 They offered choice of three packages to me
Internet –Flat 1 GB:    €15
Internet-Flat 5 GB:     €25
Internet-Flat 7.5 GB:  €35
There is a ton of O2 shops across Germany where you can purchase your prepaid internet sim.
Activation takes between 5 minutes to an hour maximum so it's great.
As with Blau.de , this data package lasts 30 days after which you can go into any O2 store and top-up again.
Or… finding free wifi hotpsots using the Youth Hotspots app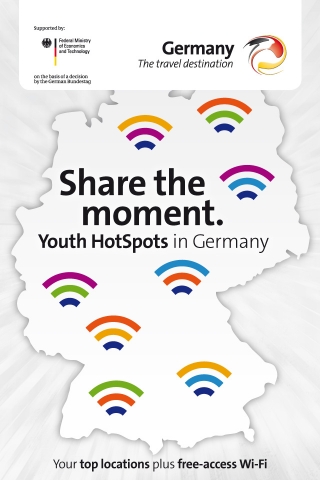 Another option is obviously to switch your phone to 'Flight Mode' and access the internet at Free Wifi hotspots.
This is easier now thanks to the new Youth Hotspots app that the German National Tourism Office have developed
Download the app (  Apple Store & Android Store  ) and you can discover 1300 free Wi-Fi networks all over Germany
Hope you found my advice useful.
Please share it with your friends on Facebook and also leave your feedback, useful tips in the comments section below. Danke schon!
Big thanks to the German National Tourism Office , their partners for the 'Youth Hotspots' campaign – Jugendherberge : The German Youth Hostelling Associationand Deutsche Bahn for sponsoring my 'German Wanderlust' tour.
I'm touring Germany as part of an effort to highlight and discover the country's emerging 'Youth Hotspots.'
Find out more about these hotspots at their website , feel free to add your own and also do download their free youth hotspots app that is now available on the Apple Store & Android Store .
Please note: While my trip has been sponsored, the views and thoughts represented in this article are my own.