If like many other Brits, you have booked yourself a much needed summer holiday abroad, perhaps somewhere where there's some sun and sand, then you might need to look in to the travel requirements that ensure you have a smooth trip. Places in Europe are gearing up for the summer season and as increasingly more people are getting vaccinated, this opens up windows of opportunities for much missed travel.
These new travel requirements might seem a little daunting at first, but we've looked into some of these processes and we hope you find this little travel guide to private PCR home Testing is useful in your future forays.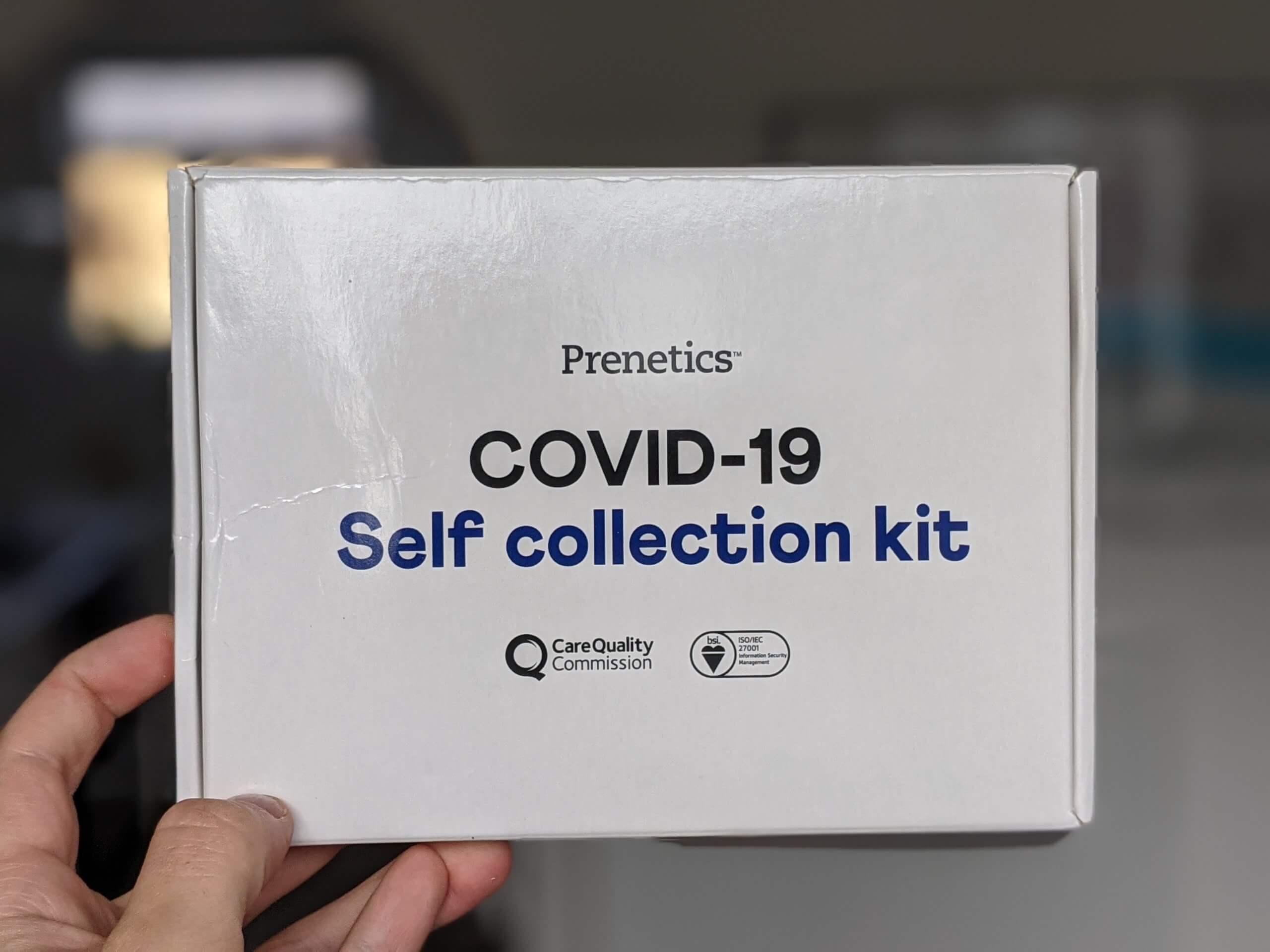 When do I need to do a PCR test to travel?
Covid tests are the mandate with foreign travel nowadays and depending on where you are travelling, you may need to undergo several Covid tests especially for the return leg of the trip. One Covid Test will be required just prior to return to the UK (this is dependent on the country visited) and then perhaps one or two additional tests after return.
What Kind of Covid Test is Required?
The gold standard for Covid testing is the RT-PCR test, where a sample is collected via a nose swab or throat swab from the person being tested. A negative RT-PCR Test is required for travel or for release from isolation requirements. Since it might be necessary to perform the RT-PCR test several times for a single trip, it makes sense to do some research on cost effective services from companies that provide reliable tests.
Another test that is available is the Rapid Antigen Test or Antigen Test. The Rapid Antigen Test is easy to perform and can provide results in a few minutes. The test can be performed at home or at a clinic and is a small kit (as easy to perform as a home pregnancy test). Though quite accurate, often false positives may arise. This result may need to be subsequently validated with a PCR Test.
Can I do a PCR test at home?
The mandatory Day 2 Covid-19 PCR Test required by the Government can be performed at home using the home test kit sent via DPD next day and includes a free Royal Mail tracked 24 return envelope. The PCR Test is the gold standard and of the highest accuracy and results are provided within 24 hrs of receipt of the envelope at the laboratory.
The home Covid-19 PCR Test includes everything required to self-swab and return the sample back to the laboratory for analysis.
Which countries are currently open to travel?
On May 17th 2021, the UK Government launched its 'traffic light' system pertaining to foreign travel. According to the system, different countries are categorised into red, amber and green and these colours determine the rules a traveller needs to follow after leaving these countries and arriving in the UK. The rules for the amber and red countries are more stringent than the green countries. Please check the rules and regulations for travel at the time you are travelling. The UK government website is a good place to start.
The traffic light system is a dynamic list, always changing but some of the countries where it is easy to travel at the moment include Germany, Italy, Spain, Greece and France. You should check on the list of countries open to travel here.
Which companies offer private PCR home testing near me?
The Government provides free tests but these cannot be used for travel purposes.
You will need to book your PCR test via private provider on the UK government's approved list
Project Screen, a Prenetics owned company is on the Government approved list that provides private PCR testing (at home and via walkup testing pods) in the UK.
Project Screen was one of the first private Covid-19 providers listed by the UK Government. They are CQC and ISO 27001 certificated. The Covid-19 products and services offered by the company include 'Mandatory Arrival Tests' for arriving in England. These include the UK Government's mandatory day 2 (green) test or day 2 & day 8 (amber) arrival tests.
Another service is the 'Test to Release' – whereby the self-isolation period maybe cut after arriving in England. Travellers can also acquire 'Fit to Fly' certificates to ascertain whether they are eligible to fly to their destination of choice or perform a test as part of a health check up.
Where can I get a test from Project Screen done?
The test pods from Project screen are fully operational at these locations: Bracknell, Bristol, Cambridge, Chester, Dartford, Edinburgh, Guildford, Heathrow, Leeds, Leicester, Livingston, Manchester, Milton Keynes, Reading, Slough, Solihull, Southend Airport, St Albans, Sunderland, Swindon, Whiteley.
Click to find Project Screen PCR test near me
How much roughly does a pre travel PCR test cost?
Project Screen's Day 2 and Day 8 PCR home testing kit costs £154.
Price wise it is one of the most competitively priced home testing kits on offer plus they offer a 24 hour turnaround.
Testing For All offers Day 2 and Day 8 PCR home testing kits for £99 but with a 48 hour turnaround.
Further reading
Martin Lewis's excellent MoneySavingExpert.com has a good guide to the cheapest private Coronavirus tests on offer.
This advertorial was created in collaboration with Project Screen, a Prenetics owned company.