'I was born a boy!'
Sex fiend trapped by dirty hanky 
'Why we're forever friends'
Smiling strangler
A mummy's shame-baby I got selling my body
…are some of the stomach churning headlines that I discover in gossip magazine 'LOVE IT!' that had been benevolently left behind in the pocket of my easyJet airline seat.
Even though 'LOVE IT!' has never featured prominently on my top 100 magazine hitlist, it still exerts an irresistible force on me.
I read it from cover to cover with great interest.
From the scandal of the 84 year old Burnley grandmother with the 21 year old lover, to the sex change blonde lady complaining about her manly square jaws.
Even in this day of the internet, it's amazing what news we just seem to miss by not reading magazines and newspapers 🙂
Especially when you've been 4 months away from the UK.
By the end of the flight of reading LOVE IT! I am fully satisfied and empowered.
Gratitude must also extend to the perfect accompaniment to banal gossip magazines: Boxer crisps,  that easyJet serve on the Barcelona London Gatwick flight. I devoured the whole box in a few lusty mouthfuls.
I have travelled throughout Europe but nobody does crisps like the Brits and Boxer.
Meantime, in Britain, it's been another wettest month in 30 years.
This time it's the turn of September to take the accolades and set a new world record for rainfall in 24 hours.
I am so absorbed by 'LOVE IT!' I missed the captain's ominous warnings of a bumpy landing because of the bad weather.
Strangely enough when we land, it's surprisingly smooth.
We're also 15 minutes early.
Understated and always cool– welcome back to Britannia.
I arise from the plane to be greeted by a familiar cold breeze.
It goes straight for my throat.
In seconds I feel soreness, a dreaded feverish ache creep over me.
I am suddenly running around like a raving nutter across Gatwick  airport–I need a hit of soothing strepsils.
Then a moment of calm as I step out.With no warning, the  sun dramatically pierces through the dark moody clouds , bathing the lush green landscape in a haloed  glow. Suddenly it's a blood red sky and the most stunning sunset.
Looking at it, I instantly feel all my soreness melt away, a sense of gratitude for beautiful moments like this.
As I crowd into the train to South terminal, it's strange to suddenly hear a cacophony of English voices around me.
Even the cockney sounding passengers sound exotic and comforting to me.
This is a strange feeling for me. I exchange euros for pounds.
The coins feel heavy in my pocket and swing against my balls but , it feels good. Ha!
Nothing can spoil my feel-good sense factor. I queue to buy my train ticket to London Victoria.
An elderly gentleman comes upto me and asks me if I need help. The fare single with Southern Trains from Gatwick to Victoria is  around £13.00 ( tip: takes the same time as the London Gatwick express but £5 cheaper) but guess what, the gentleman tells me for a £1.50 extra I get a Zone 1-6 Daysaver that can be used all day on the underground and buses.
Brilliant! On the train to Gatwick, I engage in another traditional luxury- speaking to strangers in English.
I alight from the train station , energised by a good ole natter about the footballing fortunes of my beloved Liverpool Football Club. I step out to see the familiar advertising hoardings of brands I know so well, that mad rush of well dressed people and that acrid, taste of London's air- I feel a surge of adrenaline.
There is something about the air and energy of London that always exhilarates, excites me.
Everytime I come, I always discover a new neighbourhood, a new visitor attraction , a restaurant or cool bar- it's a city of never ending pleasures.
Nothing- a crowded stuffy tube ride, a few shoves and rib punching on my way up the escalator….even vertical sheets of rain can dampen my excitement of being reunited with Britannia.
I've had weeks of sunshine in Spain but there was not a drop of rain in it's plains.
I was parched. In a weird sadistic way, I am actually enjoying the cold wind hustling my hair, the sharp heavy rain bruising my skin.
I feel alive.
On my first night close to the excellent Safestay hostel, I discover an Indian take away nearby.
I haven't ate rice or curry for weeks in Spain. My daily diet there consisted of mainly eating Jamon, Jamon and more Jamon.
That first taste of a chicken biryani was wow. One of the things I love about the UK is that you could pretty much eat each food from all four corners of the world. Celebration of traditional pleasures continues at M&S the following day where I buy my favourite cheese in the world: M&S Chilli Cheddar which I nibble away happily all day.
Next day I am on an East Coast train to Edinburgh.
I am excited and nervous at the same time.
In the same way you feel when you are reacquainted with an old flame.
It's Autumn in Edinburgh.
Probably my favourite season of the year.
The air is crisp , fresh and the sky is a cold blue.
It's the time of farewells and promise of new beginnings.
I walk the streets of Edinburgh.
Enjoying the fall colours and meeting faces old.
I am excited to see new places too- a new bakery around the corner from where I used to live.
I spend the weekend, checking out a new cocktail bar with a friend and also heading to the new Jamie Oliver restaurant.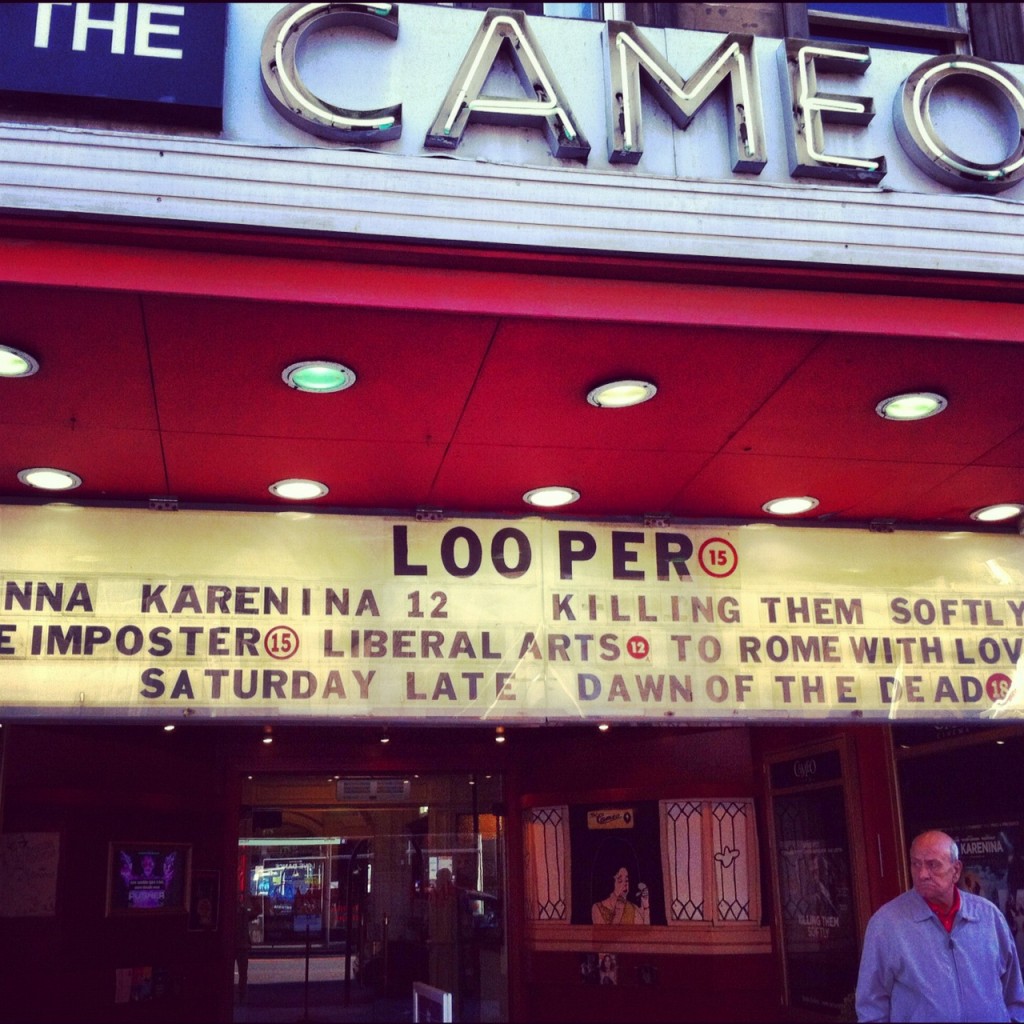 I go back to my favourite cinema possibly, the Cameo and watch a great movie called Liberal Arts.
I feel that I am falling in love again with the city.
The love affair is brief.
On the Monday, the weather takes a turn and suddenly it gets really cold.
I am ill equipped, after months of being in Europe.
All my clothes are mainly tees and I have only one sweater.
I struggle to get out of bed in the mornings.
Evenings get more colder and dark.
The daylight is getting weaker and more melancholy.
Suddenly, I am in the dreary, cold embrace of winter.
I find writing becoming a chore.
Before you know it, I am stressed out and in the midst of a mini-depression.
Then an opportunity presents itself -Two days trip to Wales to review a new luxury hostel called Plas Curig in Snowdonia.
I gleefully accept.
It's a beautiful train ride up.
Backpack. Me and my trusty travelling companion-Macbook Air.
Music –some Einaudi for aural pleasure.
I feel at peace.
I am writing…this piece.
I am a nomad. This is me.
Edinburgh was my past and part of my present. Future –who knows where?
Next week I'll be in Genoa and I'm looking forward to the sunshine to warm my damp soul.
Then Rome for 2 weeks to write a guide to the city.
I might eat some ham again.
I'll be carrying my Indian spices also just in case
I'll also be carrying a block of my M&S chilli cheddar with me as backup.
Maybe, I might just for laughs, for the flight get the latest copy of 'LOVE IT'
There is no such thing as the 'perfect love' I guess?
Always is something ….you wish could be better.
So maybe, just maybe I will miss you Britain.