Rotterdam has a fantastic, diverse multi-ethnic community which means when it comes to food, its a treasure trove of really tasty and cheap foodie treats.
For hearty, good honest tasty food to help line your stomach before begining your clubbing festivities head to the North African diner, Bazar.
As the name suggest, you walk into a colourful food joint that is chaotic, bags full of character and stylish interior decor, brimming with diners and awesome food smells that evokes the feeling of being in some crazy bazaar in the East.
Its perfectly situated right in the hub of Rotterdam's thriving bar scene on Witte de Withstraat.
On the menu you can findup a fantastic range of fusion fare- my top recommendations here is the Royal Persian Lamb– a steamed dish of lamb, chickpeas and almonds served with rice and salad.
Cost: 11 euros.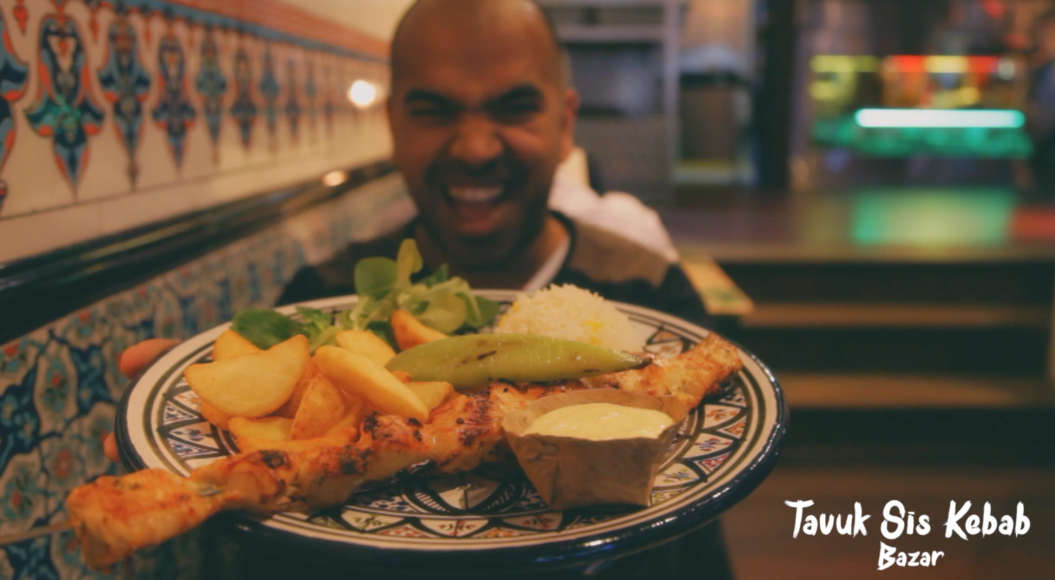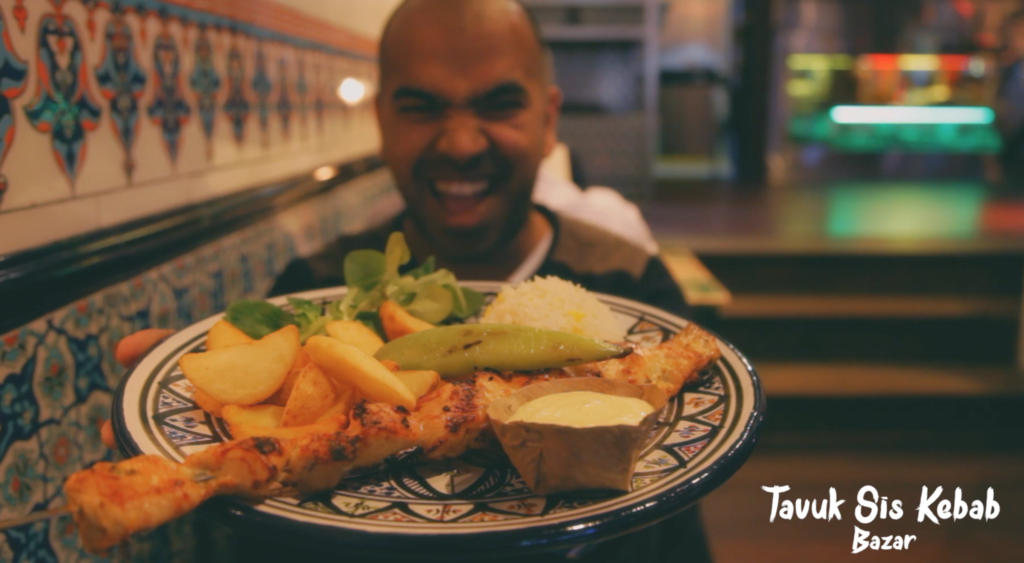 The kebabs are sensational here too- Go for the Tavuk Sis Kebab:  Tender Chicken Fillets marinated in yoghurt and saffron, served with rice, curry mayonaise, haydari and salad.
Cost: 12.50 euros
Finish your meal with some Ben and Jerry's ice cream or homemade Baklava which costs 3.75 euros.
Portions sizes are fit for any royal banquet. Awesome place.
Bazar
Witte de WithStraat 16.
My trip to Rotterdam was courtesy of Eurolines and Visit Holland
Big thank you to Carly from Eurolines, Erica and Rianne from Visit Holland and last but not least, Kim Heinen from Rotterdam Tourism Board for a great trip!
About Eurolines and Visit Holland
Eurolines is Europe's largest scheduled coach operator and they run daily services from London Victoria to Rotterdam from £39 return. For an extra £15 return you can connect to any National Express coach service from England, Scotland or Wales.
All Eurolines fares include tax, baggage allowance and booking fee and all coaches are modern with air conditioning and more legroom than budget airlines.
For more information please visit: www.eurolines.co.uk  or call 08717 818181
For more information about clubbing in Rotterdam and Holland check out www.hollandclubbing.com
For general information avout visiting Holland, please visit www.holland.com