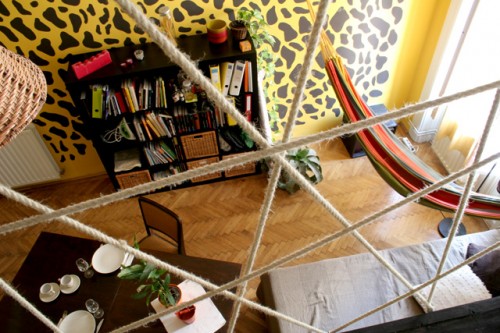 If you're looking for a friendly, cosy hostel to relax in after a long day of exploring the sights and sounds of Buda and Pest, then the Aventura Boutique Hostel, Budapest is a perfect base for your adventures in this fantastic city.
The location
The hostel is in a quiet neighbourhood just off the 5th district and 15 minutes walking distance from the Parliament, Bazilica, Opera House and Margaret Island. The Nyugati Ter metro station is just one block away and the grand boulevard of Budapest is nearby from where you access the city's fantasic and inexpensive tram network. Nyugati Palyaudvar train station is also close by. There are 2 inexpensive convenience stores around the corner from the hostel and also a modern shopping mall just down the road.
Rooms and bathrooms
Aventura offers a range of different themed rooms, all quite spacious with lots of light. From the minimalistic 'Japan' room (double) to the exotic and colourful Africa and India rooms to sleeping under the stars in the Space room-there is a room for every type of traveller. Families looking for their own space but still wanting the comfort and convenience of the hostel can choose to stay in the stylish Art Apartment just around the corner from the main hostel building. Sleeping 25 guests, it's a cosy, intimate hostel so if you're looking for somewhere peaceful and friendly to stay in Budapest, you'll feel at home at Aventura. Also, there are no bunk beds in the Aventura so that sets it apart from the typical hostel. Linen is included in the price, they do have hairdryers plus towels are available for hire for a small price. Common bathroom is very clean and given the small size of the hostel, getting access is easy. Showers are great with plenty of hot water.
Facilities
In terms of facilities, this hostel caters for everything that a backpacker would look for nice kitchen, free excellent wifi, tons of information about places to go and things to see in Budapest and elsewhere. Staff are very friendly, knowlegable with lots of cool tips for things to see and do. They also happy to do your laundry at a small price. A novel feature of this hostel is that they offer an in-house massage service which costs as little as 20 euros for a 1 hour massage. Great value and perfect after a day of walking around Budapest or if you're backpack has been breaking your back in the weeks past. The hostel offer a continental breakfast for around 3 euros. Alternatively, checkout the café downstairs which offers a nice cooked breakfast and great coffee for a few euros. Professional child care can be organized on request.
What makes this a luxury hostel
Great location, friendly staff and the unique feature of offering an inexpensive, in-house massage service makes the stay here a memorable experience.
Top tip
Starting at around 50 euros per night, the nearby Art Apartment is a brilliant deal which gives you your own space while also allowing you to access the facilities of the hostel at your convenience. Or choose the minimalistic Japan Room in the hostel where prices start at just 33 euros per room, per night.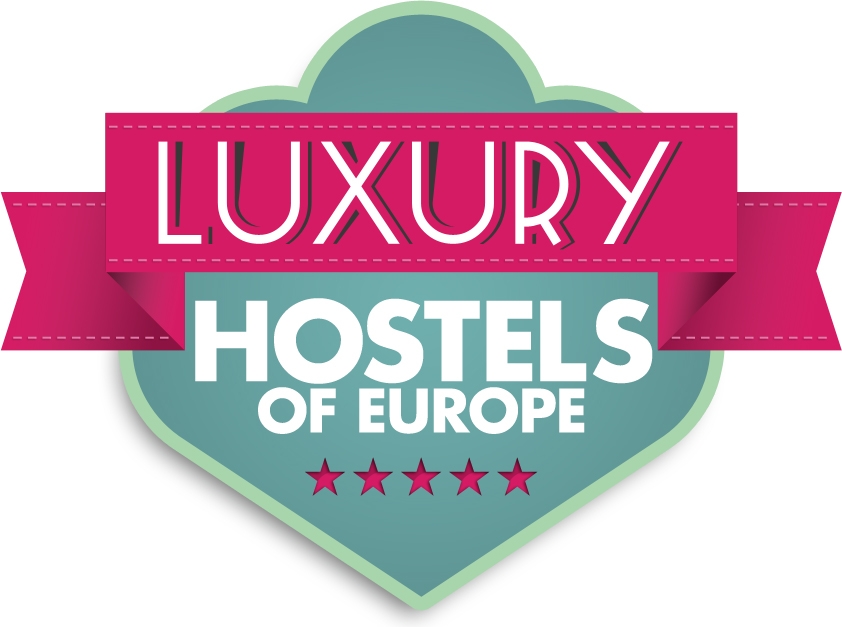 The Journey
The hostel is just a few minutes walk away from the Nyugati Ter Metro station and the Nyugati Palyauvdar train station.
Take the metro No. 2 (red line) to "Deak Ferenc Ter". From here take the metro No. 3 (blue line) to "Nyugati Ter" (Nyugati Palyaudvar/Western Train Station). Exit at "Szent Istvan Korut". Start walking towards the river, and the street of Aventura Hostel Budapest is the first one on the right.
From Budapest Airport (Terminal 2) Regular city buses ("Repteri busz", Bus No. 200) run between Budapest airport (both terminals) and the metro No. 3 (blue line, "Kobanya Kispest"). Take the metro to "Nyugati Ter" (Nyugati Palyaudvar/Western Train Station). Exit at "Szent Istvan Korut". Start walking towards the river, and the street of Aventura Hostel Budapest is the first one on the right
1132 Budapest, Visegrádi St 12, ( Doorbell 5, 1st floor/apt 1 )
Hungary
Telephone: +36 1 239 0782
Email:  [email protected]
Fact box
Prices can vary according to season but a bed in the 'Africa' themed 8 bedroom dormitory starts at just around 9 euros in the Low Season going upto 41 euros for a double en-suite apartment. Book at http://aventurahostelbudapest.com/