Ever had the misfortune of running up a huge phone bill while using your phone abroad?
It happened to me twice. Both times with Orange.
Despite purchasing prepaid internet data bundles I ran over my data limit twice ( 30 MB a day! This was 4 years ago) and ended up with a bill of £250 on both occasions.
Since that bitter experience I've stopped using my phone abroad. On my last trip to Germany and Italy I chose to buy a prepaid internet data simcard in the country for internet browsing.
Well now there is another easier alternative.
Three Mobile is now allowing their customers to use their mobile phone abroad using their existing data allowance thanks to it's Feel At Home scheme.
It lets you use your UK minutes and data allowance as if you were at home in 11 international countries which include Sweden, Italy, Australia, ROI, Austria, Hong Kong, Macau, Sri Lanka, USA, Indonesia, Denmark.
Plus from 1st of July, you can use your data allowance and UK minutes in France, Israel, Switzerland, Norway & Finland.
Which means you can use your phone to keep up with emails  and also keep bragging about your holiday to your friends and family.
A #holidaybraggie is the word!
I'll be testing out Three Mobile for my trip to Italy in July so will give you a further update later about the experience.
Brag your way to a holiday
So how do you fit into the picture?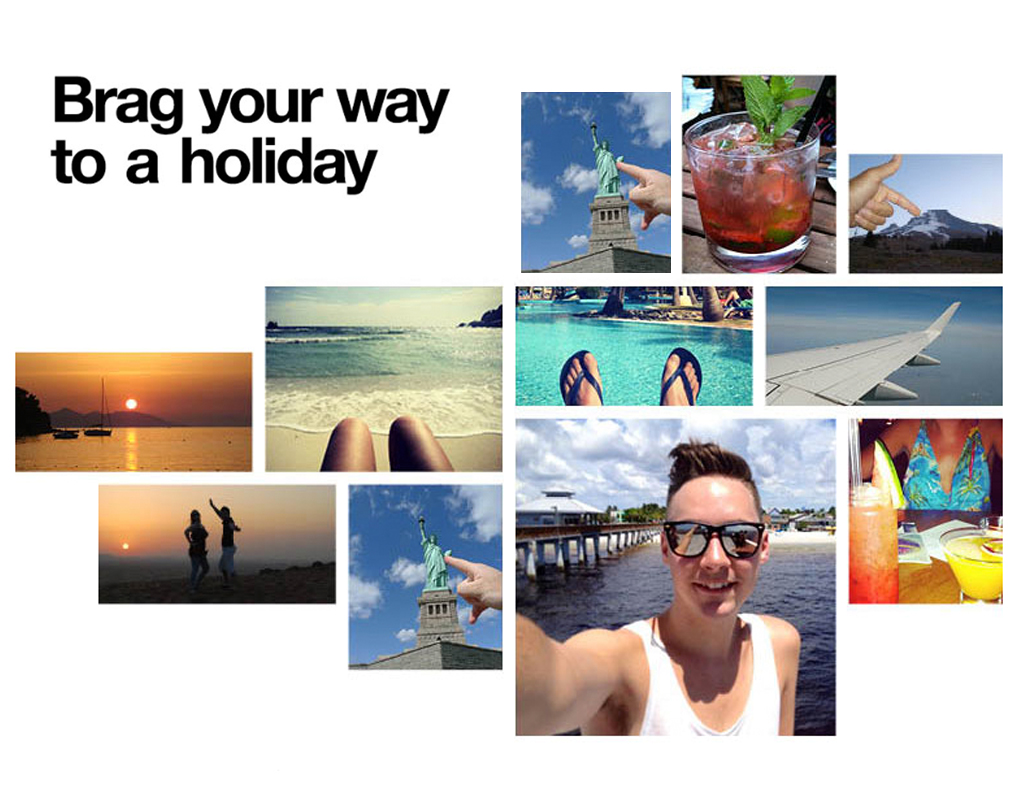 To celebrate the launch of Three's new 'Feel at Home' scheme, Three UK are giving three lucky holiday braggers the chance to win a trip with one friend to one of the 16 Feel at Home destinations with a £5000 budget!
Starting Monday 9 June to Friday 27 June Three will be posting a holiday braggie challenge on Facebook ,Twitter, and Instagram.
Each week has a different theme..
So start going through your holiday pictures and get ready to post.
•Week 1 – Selfies
•Week 2 – Landscapes, cityscapes, rooms with a view
•Week 3 – Freestyle
How To Enter
There are three ways (oto enter the #HolidayBraggie competition:
1.Via the Three Facebook page
2.Tweet your best  #holidaybraggie. Don't forget to include @ThreeUK and #HolidayBraggie in your entry.
3.Instagram your best #holidaybraggie . Again make sure you include @ThreeUK and #HolidayBraggie in your entry.
I'll be helping Three and my fellow blogger judge entrants each week and posting my favourites here on the blog.
I'll also take part and post a few of my own #holidaybraggie 's
Wish you good luck and look forward to seeing your selfies and sunset braggies.
For full prize details and Ts and Cs, click here. This post was brought to you in partnership with Three. BudgetTraveller maintains full editorial control of the content published on this site.