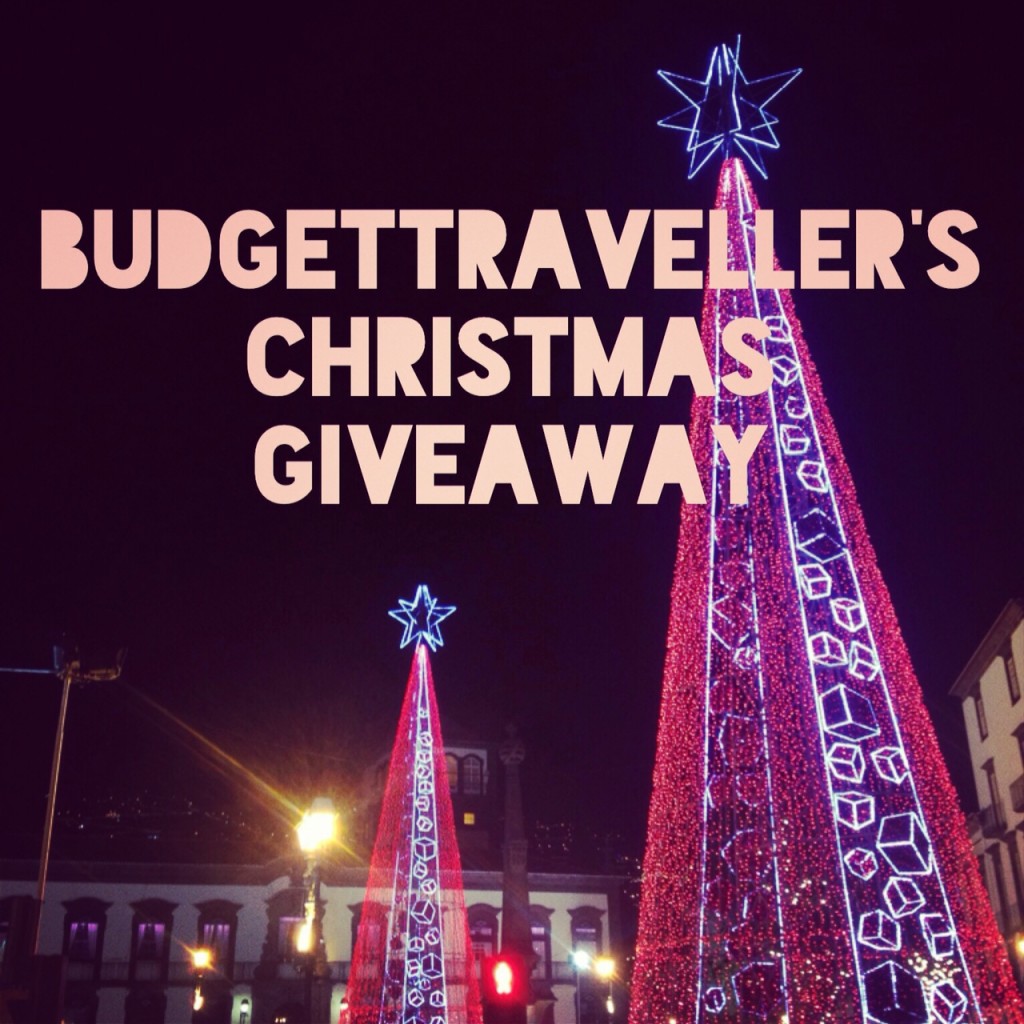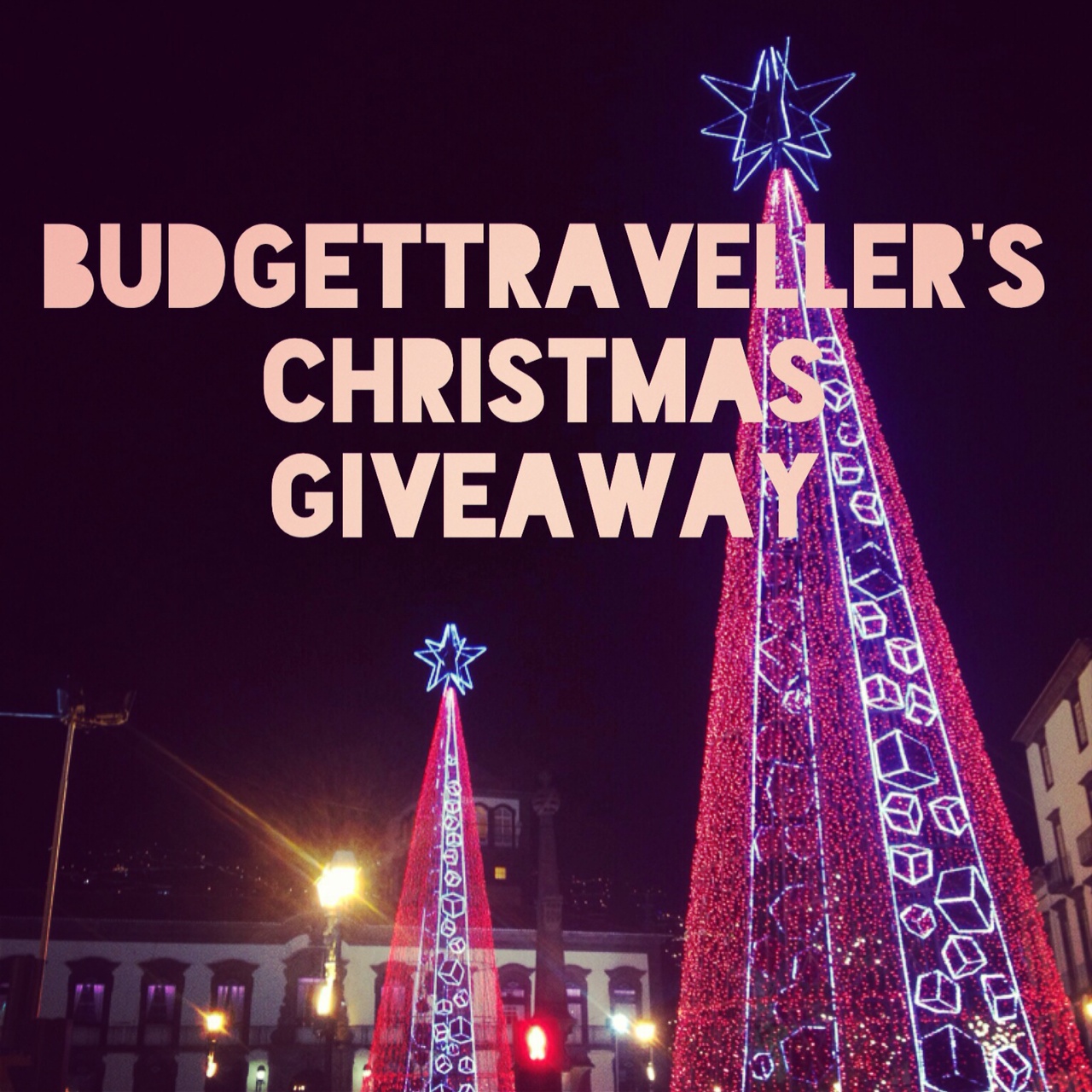 First of all, a merry Xmas to all my readers from around the world!
Seasons greetings come this year from Funchal, Madeira where it is a nice warm 19c. Funchal at the moment is all lit up at night and feel very festive. Xmas lights , as you can see in the picture are amazing. If you haven't yet…I would encourage you all to visit Madeira during the festive season.. It's a very cool, unique experience.
I hope you are all having a great Xmas so far.
If you've been following the blog, you will have noticed I haven'r run any competitions on the BudgetTraveller since my launch 2 years back and this is something I plan to remedy in 2014!
So, since it is Xmas and the season of giving and sharing, I am excited to announce my big Christmas giveaway where I am giving you allthe chance to win 5 very exciting prizes. Details of prizes are given below along with terms and conditions which I urge you to check before entering.
How to enter? I am running the competition via Rafflecopter – it's pretty simple and straightforward to enter, just click on the widget below.
Goodluck!
If you do have any problems entering the competition via Rafflecopter, drop me an email at europebudgetguide AT gmail.com
Prizes are
1. 
2 nights for 2 people, private room with breakfast at any Generator Hostel destination
Generator Hostel are offering a 2 nights stay for 2 people at any of their fantastic design led urban accommodation across Europe. Their safe and central hostels can be found in London, Dublin, Copenhagen, Hamburg, Berlin, Venice and Barcelona. Their hostels are all about being social, meeting new people and travelling in style without breaking the bank, while enjoying a range of especially curated events and collaborations and bringing the best of each city into our hostels. Currently they are running an excellent Winter Wipeout (book until 31st December for stays until the end of Feb) offering rooms from 5 Pounds 

2.

2 days in Edinburgh
2 days, 2 nights stay in Best Western Brunstfield Edinburgh with breakfast + Platinum Tour of Scotch Whisky Experience + Dinner for 2 at Amber restaurant +mentry to Camera Obscura and Edinburgh Dungeons.
I've put together a cracking package for 2 lucky people to enjoy a 2 nights stay in Edinburgh.*
Winner of this prize will win a 2 nights stay at 4 star, Bruntsfield Best Western Hotel which includes breakfast.
PLUS
A platinum Tour  for 2 of the award Scotch Whisky Experience and …
Taste of Scotland Dinner for 2 in Amber Restaurant ( Worth £108)
Details
The Platinum tour gives you all the time you want to admire the World's Largest Collection of Scotch Whisky with a guided nosing and tasting of two contrasting Single Malt Whiskies, extended viewing of The Collection and tasting of an exclusive 21-year-old Scotch Whisky to finish.
Your tour is followed by a three-course Scottish food experience menu in their well-loved Amber Restaurant with bite-sized Scottish starters, a trio of main dishes and dessert matched with a dram.
The perfect blend of Scotland's food and drink in one evening.
PLUS
A free family pass to Edinburgh's No 1 tourist attraction: Camera Obscura
Family pass allows entry for 2 adults and 2 children.
PLUS
Family pass to Edinburgh Dungeons ( 2 adults + 2 children)
1  Win the complete set of 9 of my favourite travel guides in the world:City-Pick Travel guides
3.

Win the complete set of 9 City-Pick travel guides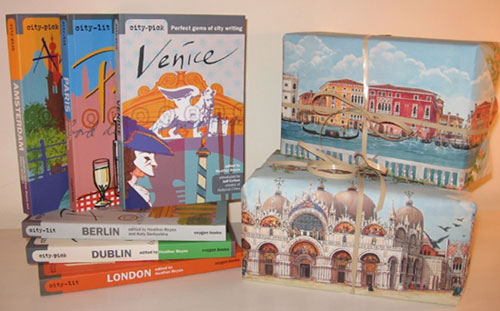 'Superb … it's like having your own tablet loaded with different tomes, except with the best passages..'
The Times
'Brilliant, the best way to get under the skin of a city.'

Kate Mosse
'The beauty of this clever series is the breadth and reach of its contributors'
Real Travel Magazine
Oxygen Books have been very kind to offer me a set of 9 of their fantastic city-pick guides. These guides feature passages and stories from over fifty writers, past and present, on their favourite world city. These guides are perfect for city-break travellers as well as armchair readers. Titles include: Berlin, Paris, London, Dublin, Amsterdam, Venice, New York, St Petersburg and Istanbul.
4.

£150 Expedia voucher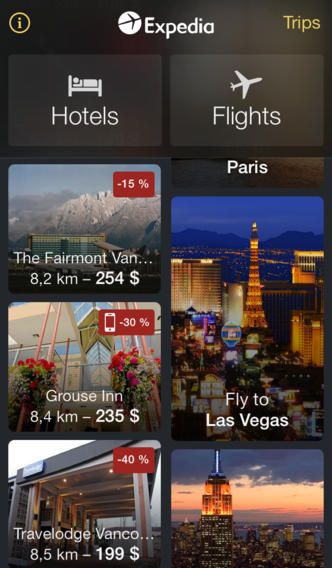 Other booking.com my other favourite site for booking holidays is Expedia.
So, I'm really excited to be offering you the chance to win a £150 Expedia voucher*** which can be redeemed against any purchase on the site or via their cool new mobile app.  I recommend you do check out their new app -it's quick and convenient, provides the essential details, like map views in hotel searches and guest reviews. You also get free flight status updates, airport terminal maps for over 200 airports, directions to any hotels you booked and all the relevant contact information – it even reminds you what time you need to check out.Plus it has a very engaging visual design. Sometimes they run mobile exclusive deals plus at the moment , I found this 10% off code that can be used for hotel bookings: XMASNJ10 ( Hope it works, feedback welcomed )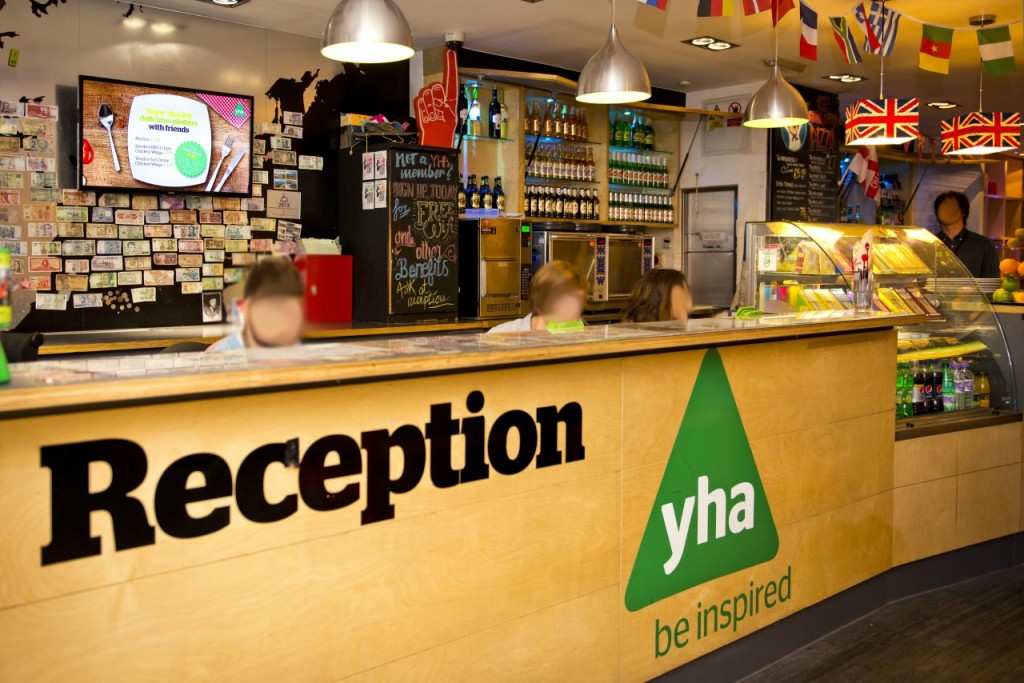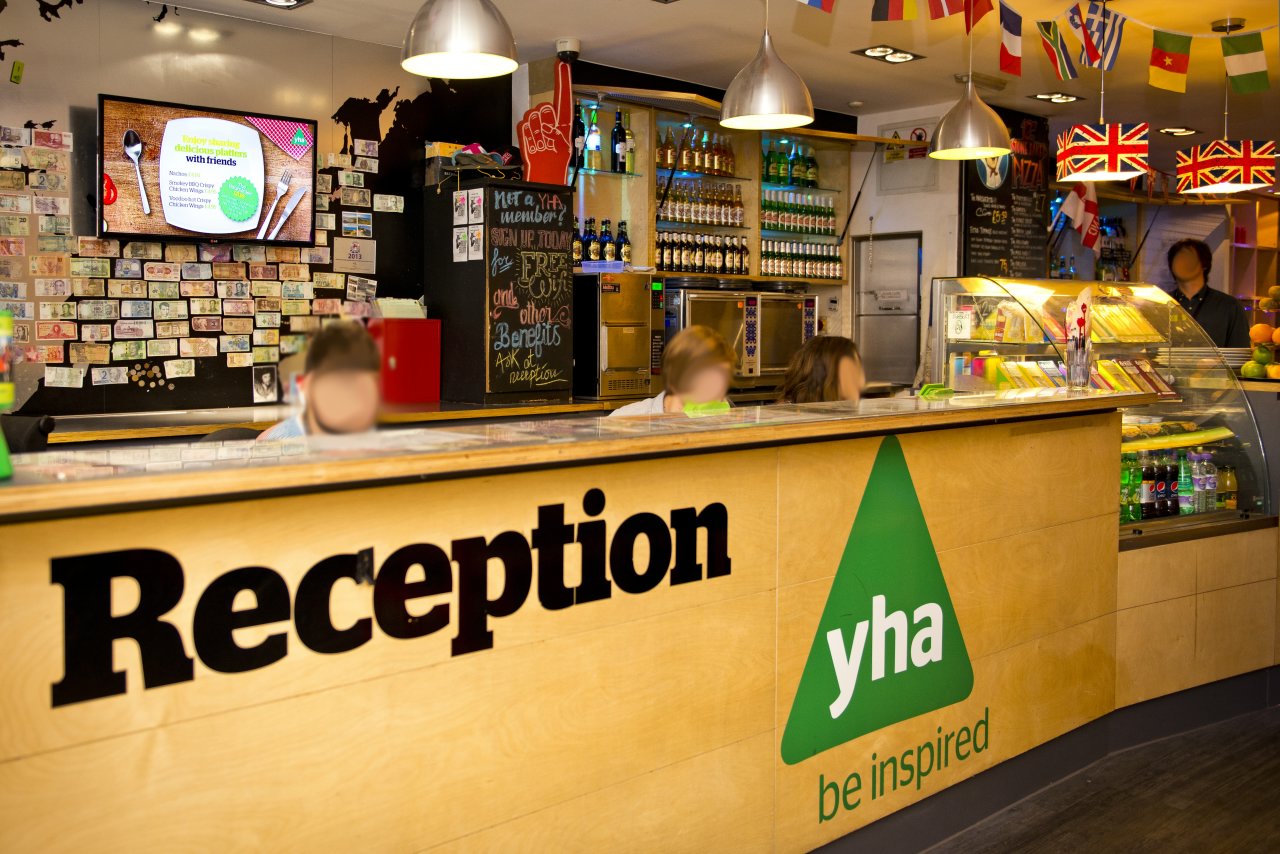 5.

 Win a free two night stay for you and three friends at YHA London Central*
YHA, budget travel accommodation provider, has over 160 properties offering you great places to stay that won't cost you the earth. From traditional seaside holidays to city sight-seeing breaks and activity days, there is something to suit everyone.
YHA London Central is a modern, affordable Youth Hostel right in the centre of the country's capital city. Within easy reach of lots of fantastic local attractions including the London Eye, Oxford Circus and the West End, this is a great base from which to explore the city. The stylish café/bar is at the heart of the building and provides a place to eat and drink as well as share stories with other travellers and friends.
Terms and Conditions
No cash alternatives to the prizes will be offered. The prizes are non-transferable. The prize is subject to availability and nights must be taken consecutively.
* Valid for stays till 1st of May, 2014.
**This prize is for accommodation for four people in a private room at YHA London Central only and excludes meals, drinks, etc. Stays must be taken before 31st June 2014.
The prize is subject to availability.
***
One winner only, prize is an Expedia.co.uk voucher, to the value to £150, used to purchase accommodation
Travel must be booked by 14th February 2014 and taken by 1st July 2014.
The winner must be 18 years old or over.
Unless otherwise stated in the prize description no additional transport is included.
The Prize is as stated and is non-transferable and non-exchangeable.
Winner is responsible for passports and visas before travel.
Unless otherwise stated, no additional food or living costs are included.
The prize is subject to availability and we cannot guarantee your first choice of dates.