When we use the term 'tourist' it often carries a negative connotation. 
I am a travel blogger but also proudly consider myself to be a tourist.
We tourists have feelings too and want to experience a destination as deeply as the local.
Last time I checked, tourism was a force of good.
According to the UNWTO 2015 report, Tourism forms 10% of the world's GDP, 1 in 11 jobs in the world are tourism related and it is responsible for 6% of the world's exports.
I see this inspirational quote plastered across countless social media platforms
'Don't be a tourist be a traveller'
I've racked my brain and spoken to a few people about what the difference is between a tourist and a traveller.
The Merriam-Webster dictionary defines a tourist as "one that makes a tour for pleasure or culture" and a traveller as "one that goes on a trip or journey."
So really no difference there, unless you think a traveller doesn't not travel for pleasure or culture.
Even though I travel for work mostly through my blog, I consider myself to be a tourist. I like to visit places independently. Whether it is climbing the Eiffel Tower or visiting the Trevi Fountain, I like to do the 'touristy stuff.' I'll go to the Eiffel Tower late at night or visit the Trevi at the break of dawn to avoid the crowds. You can be smart and be a tourist.
The other distinction that people use to distinguish tourists and locals is that a tourist is not interested in enjoying authentic experiences. Which frankly is a load of bollocks.
Ask any tourist visiting your city. Whilst they enjoying seeing the famous sights; they too like to get off the beaten track and savour unique experiences.
Thanks to the advent of the internet and social media, people are getting more savvier about where they choose to stay, the places they visit.
My mother and father, the tourists of yesterday, who were brought up on a diet of mass tourism in the 70's and 80's booking their holidays via Cosmos or Thomas Cook, now plan their own individual trips around the world via apps like Skyscanner or Hostelworld or Expedia.
Lets stop putting labels on everyone. Especially as travel writers or bloggers. 
There is not much of a difference between the tourist and the traveller.
At the end of the day, these are just labels that the industry came up with that are just some form of moral snobbery.
We have too much of that in travel. I respect everyone has their own way of travelling. This is a rich reflection of the world we live in. That's what makes travel such a fascinating industry to analyse. There is so much diversity.
In defence of the tourist again, being a tourist doesn't mean you don't like meeting locals. If you look at a number of recent research studies, the number 1 thing tourists love to do is meeting locals.
I want to live like a local
Is there any research to indicate that tourists want to live like locals?
Unless you hate your job, your local life back home and are looking for a change of scenery…
The eternal voyeur in us is always curious to know how you lead your life. That's the fun part of travel. Which pub do you watch the football with your mates, where's your favourite local cafe or where would you go for a meal with friends?
Travel is amazing in that respect. It gives us the opportunity to temporarily suspend all forms of reality and imagine what our lives would be like if we were you.
Disturbing but true?
Still part of you travels in your own style. You like your coffee the same way in the morning. You love long walks through a foreign city and admiring the daily rhythm of life around you. Pretty much the same way when you were going for a walk in your neighbourhood.
You don't have to travel like anyone, including me. Ok. Rant over. Back to the point I am trying to make…
The beauty of travel is that we all travel differently and imperfectly.
We should celebrate that more often.
However, if I were to propose a resolution for 2016, I think wherever possible we should travel with locals more.
I love the whole romantic notion of travelling with no maps. Getting lost in a foreign country.
That can be a nightmare though in some countries.
Plus when you have only a weekend to explore a city…
In countries like India I think it really pays to be with someone who has an intimate local knowledge of the city.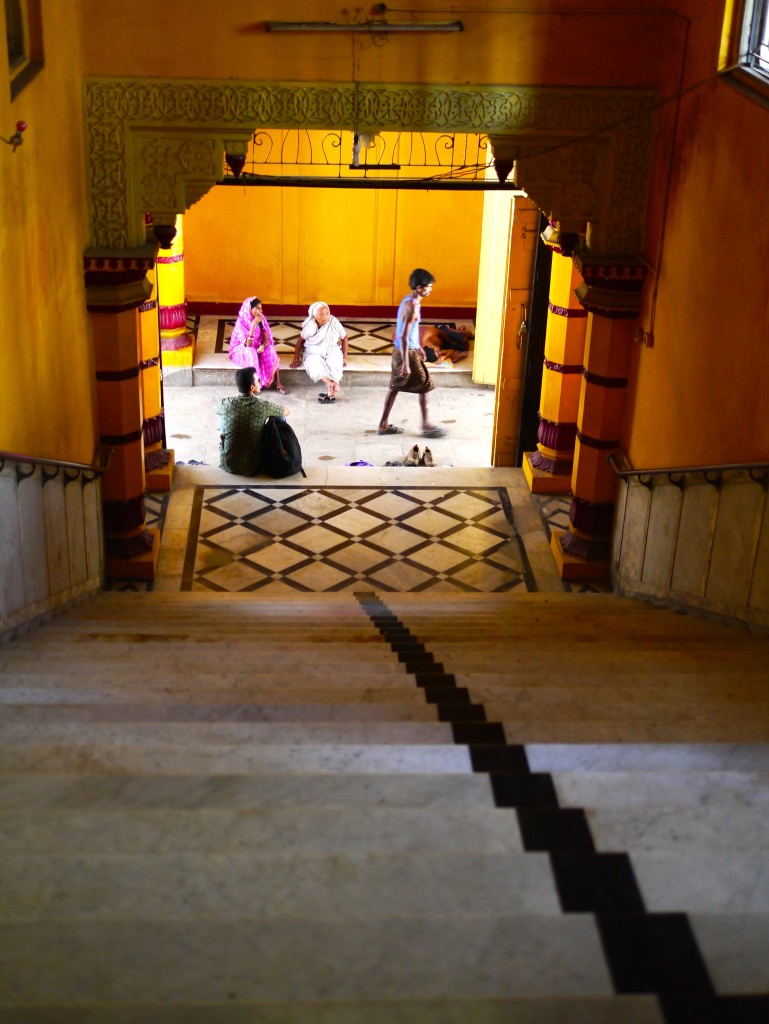 Exploring Kolkata, with a local
I was recently back in Kolkata, the city where I grew up and still have many fond memories of.
Kolkata is one place where I think local knowledge is indispensable. In a city of over 30 million people, it pays to know where you are going. On a recent visit to Kolkata, Sofia and I got the chance of a guided tour with the cousin of two of my closest childhood friends.
His name is Arnab and he is in the process of setting up his own guided tours of the city. ( Facebook page here )  He told us stories about Kolkata that I hadn't read about in guidebooks and showed me a side of the city that I never imagined.
Like the abandoned Maghen Jewish synagogue for example, only one of two Jewish synagogues left in Kolkata. There are hardly any Jews left in the city so no service is held here. However thanks to Arnab's connections locally, we got the chance to step back in time and get a private tour of this beautiful building.
Other sights visited included the beautiful yet hidden gem that is St John's Church, the 3rd oldest church in Kolkata- an exact replica of St Martin in the Fields in London.
The irony is that I lived in Kolkata for so many years, yet never knew these places existed. Thanks to Arnab, I realised that there are still so many beautiful places in this city I am yet to discover.
Exploring Athens, with locals
I was reminded again about the joy of travelling with locals when I was in Athens recently with Sofia. The city has a brilliant volunteer run scheme that gives visitors the chance to be guided by locals for free. We got the chance to spend the evening with Andreas.
Andreas is an IT consultant who has no roots in the tourism industry. He is pretty damn good at what he does, successful, travels the world and I imagine gets paid a pretty decent wage. Yet he happily devotes his spare time to meetup with visitors and show them his favourite haunts in the city.
We got connected via the 'This is my Athens' website and exchanged a few emails back and forth. He asked us about what we were interested in and came up with a bespoke customised tour based on our interests.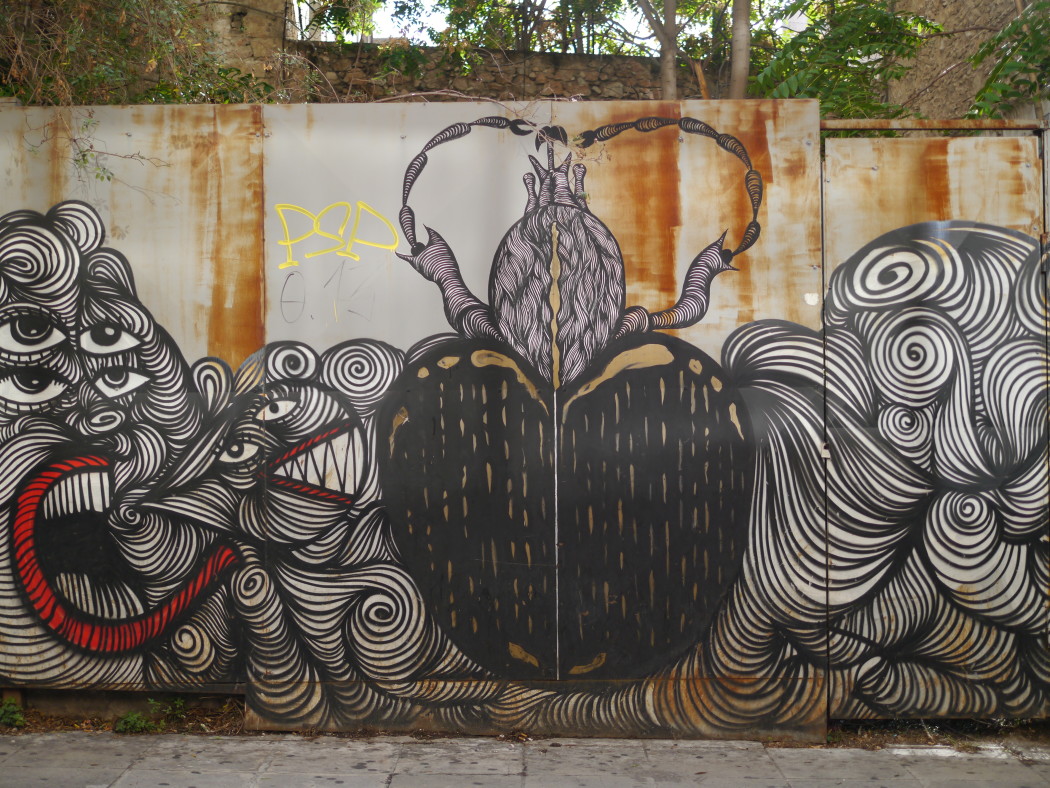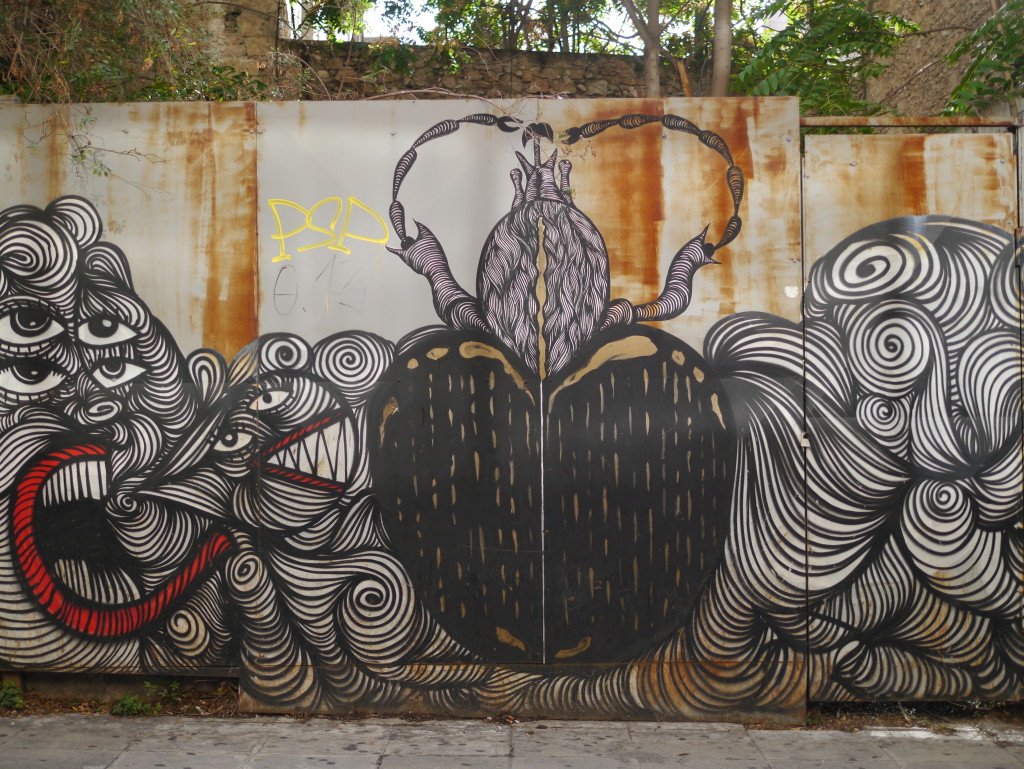 We love street art wherever we go in the world, so the first thing we did was go for a mini tour of Metaxourgiou. Located north of the historical centre of Athens, between Kolonos to the east and Kerameikos to the west, Metaxourgeio is not the most glamourous part of the city. A neighbourhood of immigrants and also home to the red light district, this might not be the most obvious place to visit in Athens.
However this is a neighbourhood in transition. From the red light district we walked a block and found ourselves in a beautiful square packed with locals sitting on tables in the street. Andreas took us for a quick drink at one of the hotspots there, Seychelles. This bar offers great value food and is packed with characters. Lots of raised voices and hands, fierce debates and animated faces: this place was pure theatre.
Metaxourgeio thankfully has been immune to the process of gentrification that has happened in similar immigrant neighbourhoods across Europe. A few years from now, however I wouldn't be surprised if the place got into a guide of hipster neighbourhoods and labelled as the next big area to visit.
Andreas shows us a bunch of interesting anonymous street art pieces that have both English and Ancient Greek sayings, containing bold statements such as "Art for art's sake" (Τεχνη τεχνης χαριν).
Knowing our love for authentic but cheap street food, Andreas took us to try the souvlaki at the hipster paradise, Elvis. The guys running this place were super friendly.  It was 5pm on a Thursday but the place has a chilled out, relaxed vibe. Maybe the out of town centre location helps.
It was a good call. The souvlaki was delicious food and the beer was cheap too.
We paid €2.50 for the beer and souvlaki – an absolute bargain, even by Athenian standards. The real plus for us what that we felt we had been let into a nice secret by Andreas, known only to locals.
Later we walk off the beer and food by taking an evening sunset hike up Pnyx Hill, the lesser known hill of Athens.
There were hardly any people at sunset. Just us and a few locals, lost in awe, looking at the view.
We winded down our 3-hour tour in Koukaki which like Metaxourgeio is a contender for the hipster neighbourhood of the future. Lots of cool bars, great cafes and restaurants. Place is packed with locals but there are no tourists.
Ok. You do feel cool being the only tourist there. I admit. I am also prone and guilty of the moral snobbery I am accusing some of.
The point was though, that I really felt I was somewhere special. Unique. A local had let me into this amazing secret. Some sort of MOU had been signed by locals with the world not to tell us about Koukaki. 
There was also that voyeuristic element I hinted about earlier. I was just a passenger, just a tourist or maybe a traveller passing through town
I met with a local guy and he brought me here. These faces passing me by, these amazing tastes and flavours unknown are all too fleeting and brief. This is when happiness or this we call fate feels like a cruel trick.
Why does this moment have to be temporary?
This would definitely be my bar. My hangout place.
Kostas, the guy who serves me the beer at the bar we visit in Koukaki. I think we could be friends. He loves his football clearly and has good banter.
I could see myself living here.
Reality or fiction? Tourist or traveller?
It doesn't matter really in the end.
The world can truly be your oyster when travelling with a local.
This much I know.
For more about Athens and the free local greeters scheme, visit the This is my Athens website. Big thank you to the City of Athens Convention & Visitors Bureau for their support. If you are visiting Kolkata, highly recommend trying one of Arnab's Kolkata walking tours. Drop him a line [email protected]
All the views expressed here are 100% entirely my own.