This is Part 2 of my iPhoneography essay about Hamburg that I visited as part of my current German Wanderlust tour.
Part 1, was last Monday and if you missed it, here is the link.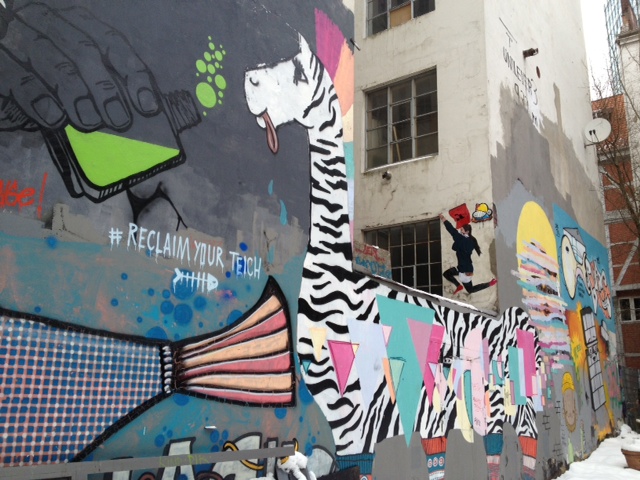 Welcome to Gangeviertel- a playground of amazing art that spans across a labyrinth of 12 houses and backyards dating from the Middle Ages.
It's a studio and home to a creative mix of artists who saved the buildings from being torn down in 2009. Concerts, parties, poetry readings…it's a unique space in Hamburg that stands out, even on a bitterly cold winters day.
When visiting Gangeviertel, pop over to the Modern Life School, Hamburg just around the corner
On the International Day of Happiness ( 22nd March ), it was appropriate that I discovered a cafe+bookshop +temple of ideas & positive thinking like the Modern Life School.
Galileo's quote: 'We cannot teach people anything; we can only help them discover it within themselves.' sums up the philosophy of this place.
You can enjoy their 'gastrosophy' classes where you could be treated to a lecture in freedom from philosopher while enjoying a three course meal and wine.
Some classes are free- check Modernlifeschool.com ahead for their schedule. Cafe offers excellent coffee plus superb free-wifi.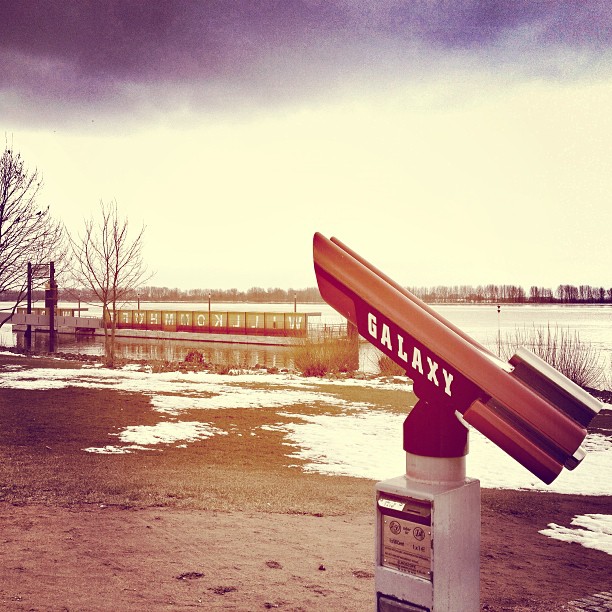 'Willkomm-Hoft': the 'welcome point' at Schulauer Fahrhaus in Wedel is on the city outskirts where vessels destined for Hamburg are welcomed over loudspeakers with its national anthem.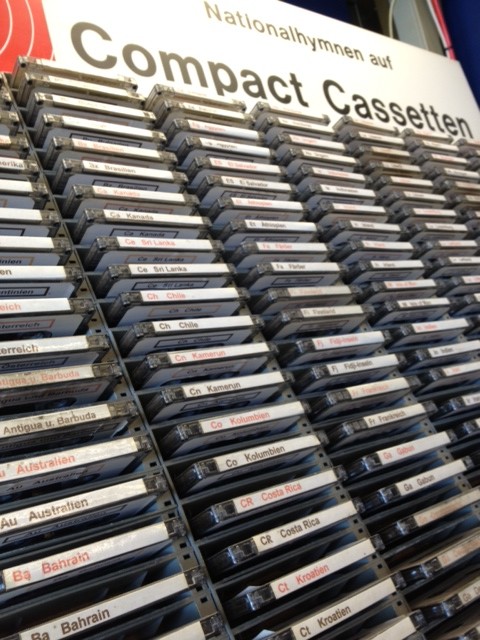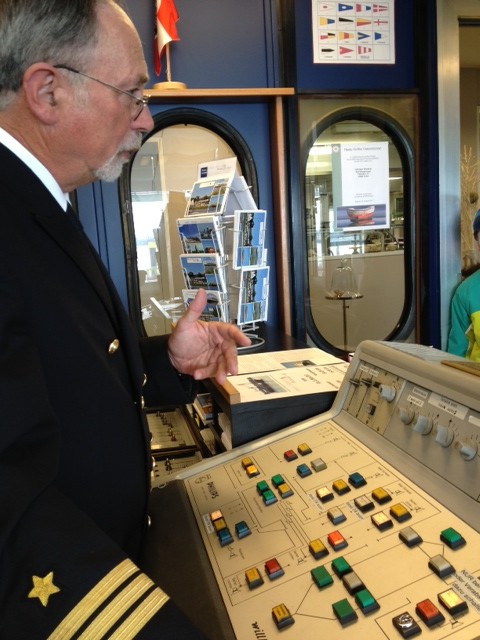 Precise details of the cruise ships & containers are described by the 'captains' like Eckart Bolte (in picture ) as people chow down in the restaurant ( least expensive item is espresso- 2.6 euros)
Sit back, watch the vessels go by on the River Elbe.To check what you can see before you go, visit Hamburgcruisecenter.edu
If you go to Willkomm Hoft visit Junge, die Backerei in Wedel. The bakeries in Germany are awesome & plentiful- cheap & great for snacking on the go.
Since 1897 Junge from Lubeck has been serving locals in Wedel. I'm enjoyed a roll with grilled chicken & sundried tomato pesto followed by a sugar glazed croissant – Franzbrotch that originates from Hamburg.
Total cost: 4.60 euros.
Hamburg was the 'port of dreams' & gateway to the New World with 5 million Europeans emigrating between 1850 & 1934 in search of a better life , a life free of poverty, disease & starvation that was a feature in many parts of Europe in that era.
Before departure they would be housed in the Ballinstadt: Emigration halls which was in the times described as the 'world's largest inn.'
The museum, a faithful recreation of the original settlement ( original was razed to the ground in the 1943 Allied RAF bombardment , 2500 tonnes of heavy explosives dropped in just 50 minutes- there is a photo exhibition here about this tragic event) is a moving & powerful tribute to the million of people who made that brave journey, often leaving their loved ones behind and spending often 3 times their salary to secure passage on the boats.
1 in every 5th citizen in the US has German ancestry – Miller, Steinway, Strauss, Heinz, Kellogg to name just a few. The museum houses also an impressive in-house research centre where you can access for free the Hamburg passenger lists – with over 600 million entries it is the world's largest genealogical database.
Entry cost: 12 euros ( 10 for students ) is expensive but well worth the price.
My last image of Hamburg I've chosen is that of the iconic Heinrich Hertz Turm ( TV Tower )
Standing in front of the 272.2 metre high ( highest building in Hamburg) Heinrich-Hertz Turm I felt I could have been transported me to another galaxy -does look some awesome intergalactic spaceship …..
Sadly, the TV Tower is no longer in operation which is a great shame. The views from there must be….
Big thanks to the German National Tourism Office , their partners for the 'Youth Hotspots' campaign – Jugendherberge : The German Youth Hostelling Association and Deutsche Bahn for sponsoring my 'German Wanderlust' tour.
I'm touring Germany as part of an effort to highlight and discover the country's emerging 'Youth Hotspots.'
Find out more about these hotspots at their website , feel free to add your own and also do download their free youth hotspots app that is now available on the Apple Store & Android Store .
Please note: While my trip has been sponsored, the views and thoughts represented in this article are my own.